品牌:研究生学术训练营

系列主题:翻译研究
讲次:第4讲
题目:游戏本地化——互动娱乐翻译
主讲人:张晓春 博士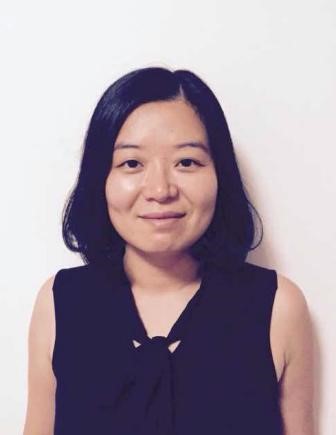 主持人:肖维青 教授
日期:2020年6月30日(星期二)
时间:19:00-20:30
地点:腾讯会议(会议号码:800 700 204)
主办:上海外国语大学研究生院
承办:上海外国语大学英语学院
语言:汉语
内容提要:
Over the past few decades, technological advancements have transformed the video gaming landscape beyond belief, developing from a niche activity to a mainstream worldwide phenomenon. Video game localisation has consequently become increasingly critical in the streamlined workflow, as more and more games are designed for game players of different cultural and linguistic backgrounds in the international market. Problems may occur if a game is not designed in a localisable way from the very beginning. In addition, technical issues, legal matters, and social-cultural considerations may become major obstacles in bringing a game into another market. In Translation Studies, video game localisation has become an emerging research field, drawing substantial scholarly attention in recent years. This presentation will first provide an overview of the game localisation process and the major challenges faced by game translators in industrial practice. It will then discuss critical issues in the current research in this under-explored but dynamic area.
主讲人简介:
张晓春博士,布里斯托大学翻译学讲师,中英翻译和中英视听翻译硕士课程主管。主要研究方向为游戏本地化、字幕翻译、媒体无障碍传播和语言科技。
教育背景
南京师范大学实用英语本科,英国爱丁堡大学翻译学硕士,奥利地维也纳大学翻译学博士。
主要项目成果
2019, Machine Translation and Literary Texts: A Network of Possibilities,Creative Multilingualism, Artificial Intelligence and Translation theme, 2019-2020, as Co-PI

2019, Living well by playing well: video game localisation and global distribution, Brigstow Ideas Exchange, as PI

2015, ACT: Accessible Culture & Training, ERASMUS + Programme, the European Union, as PI of the University of Vienna team

2015, My Own Agency Connector (MOA), Eurostarsproject, 2015-2018, as Co-PI of the University of Vienna team

2013, Hybrid Broadcast Broadband for All (Hbb4all), CIP - Competitiveness and innovation framework programme of European Commission, 2013-2016,as a researcher in Pilot A: Multi-platform Subtitle Services

2010,Terminology Services for the Intellectual Property Domain (TES4IP),FFG, Austrian Research Agency, as a researcher of the University of Vienna team

主要论文成果

Wang, Dingkun, Zhang, Xiaochun & Guo, Arista. 2020. 'Researching inter-Asian audiovisual translation', in Perspectives: Studies in Translation Theory and Practice, Online publication.

Zhang, Xiaochun (ed). 2019. Special issue on Audiovisual Translation in China in Translation Horizons.

Zhang, Xiaochun& O'Hagan, Minako. 2019. 'Transcreation in Game Localisation in China: A Contemporary Functionalist Approach Applied to Digital Interactive Entertainment' in Recent Trends in Translation Studies in East Asia, edited by Nana Sato-Rossberg and Akiko Uchiyama, Oxford: Peter Lang, 181-203.

Zhang, Xiaochun. 2019. 'Introduction to the special issue: Mapping Current Research and Practice of Audiovisual Translation in China', Translation Horizons, 8, 1-8.

Zhang, Xiaochun. 2019. 'Accessibility manager: Creating a profile of a new profession' in LANS – TTS. Special issue on Media Accessibility Training, 18, 73-86.

Zhang, Xiaochun& Strong, Samuel (ed). 2017. Special Issue on Game Localisation in The Journal of Internationalization and Localization.

Wang, Dingkun & Zhang, Xiaochun. 2017. 'Fansubbing: Technology-facilitated Online Activism' in Target, 29, 301-318.
报名预约
链接: https://www.wjx.cn/jq/82983238.aspx
二维码:
研究生学术训练营简介
为整合校内优秀学术资源、提升研究生学术研究和创新能力,上海外国语大学研究生院于2018年推出"上外研究生学术训练营"计划。2018-2019学年共举办了翻译研究等七个系列研究生学术训练营,分别由英语学院等七家单位承办。2019-2020学年继续举办研究生学术训练营系列活动,主题涉及翻译研究、跨文化研究、口笔译跨学科研究、语言学研究、西语语言文化和拉美研究、信息素养、新闻传播学、金融科技与财务管理前沿理论与方法、质性研究与国际期刊论文发表等九个系列,分别由英语学院、跨文化研究中心、高级翻译学院、语言研究院、西方语系、图书馆、新闻传播学院、国际工商管理学院和国际教育学院承办。(http://graduate.shisu.edu.cn/8852/list.htm)
【"翻译研究"系列下期预告·第五讲】
主讲人:黄友义
题目:疫情后看外语与翻译的重要性
时间:7月2日19:00-20:30