上海外国语大学第十七届"爱未来"研究生学术文化节
上外博士沙龙第270期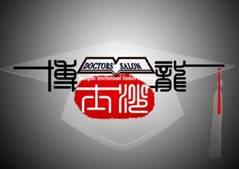 求学路上
主 题:APerspective on SISU Students
时 间:2017年6月13日(周二)18:00—20:00
地 点:虹口校区会议中心凯旋厅
主讲人:JPierre Brunet
讲座语言:English
Abstract of the Lecture:
Thepresentation will review findings on students' behaviors and values, based ontwo surveys (sample size of 130 and 80) and my teaching experience during myyear at SISU. It will highlight key characteristics of 2nd and 3rdyear students in the English Education and Business English streams of theEducation program. I will also share my observations and provide a comparisonwith Canadian students. Recommendations will be presented in order topotentially improve the experience of students.
Lecturer Information
Full Name:J Pierre Brunet

Major work experience:More than 30 years of experience in technology multinationals andentrepreneurial organizations in various functions: engineering, sales andmarketing, and general management. Led business units of up to 400 employees inmultiple locations. Worked in France, The Netherlands, England and the USA, inaddition to having transacted business in an additional 25 or so countries, andhaving conducted business in China for the first time in 1985.

Major education experience:Joined the School of Business at Conestoga College near Toronto (Canada) in2007. Taught courses in Business Strategy, Decision Making Process andInternational Business. Developed new courses that involved taking studentsoverseas, in England/France and China/Japan. One-year sabbatical in China (Sept.2016 – Jun. 2017).

Areas of specialization:International Business

Research interests:Business dynamic between the West and China.
博士沙龙期待您的参与和交流!
上外博士沙龙工作坊
欢迎您关注上外博士沙龙!
博士沙龙新浪微博:http://weibo.com/sisubssl;

博士沙龙腾讯微博:http://t.qq.com/boshishalong;

博士沙龙微信公众订阅号: 上外博士沙龙(boshishalong)